A
knot
is a method of fastening or securing linear material such as rope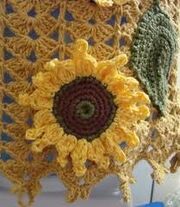 by tying or interweaving. It may consist of a length of one or several segments of rope, string, webbing, twine, strap, or even chain interwoven such that the line can bind to itself or to some other object—the "load". Knots have been the subject of interest for their ancient origins, their common uses, and the area of mathematics known as knot theory.
Ad blocker interference detected!
Wikia is a free-to-use site that makes money from advertising. We have a modified experience for viewers using ad blockers

Wikia is not accessible if you've made further modifications. Remove the custom ad blocker rule(s) and the page will load as expected.